Tennis field realised by: JEL products
Tennis Field | TV 't Zand
Tennis club 't Zand is one of the first tennisclubs that have been equipped with the Darklicht series. The conventional field lighting was replaced with Darklicht LED fixtures with full light cut-off saving a total of 64% in energy consumption. The tennis club is located in the village of 't Zand, which is one of the darker places in the Netherlands at night. To keep the environment in the dark and to minimize the impact on flora and fauna, Darklicht LED fixtures have been chosen.
Project Summary:
This project contains 4 tennisfields, with a triple and single lane tennisfield.
Tennisfield: KNLTB Class II for official matches
Annual energy saved every year: 5.040 Kwh or 64%
Luminaires used:
4x Dark Licht – 600W | Industrial
4x Dark Licht – 1800W | Industrial
Total amount of kW used: 9,6kW (4x600W + 4x1800W)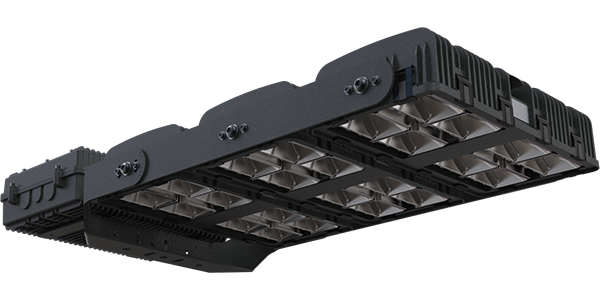 4x Dark Licht
600W | Industrial
&
4x Dark Licht
1800W | Industrial
Results: Drone footage
As the drone footage shows, the area surrounding the Tennisclub is left completely in the dark. This is very benificial for the locals who live nearby the club and the flora and fauna. The club values the quality of their light as much as they do with the enviroment. Darklicht provided them with a complete solution where they club did not have to make any sacrafises to light. The club will save a massive 64% on the electricitybill.
Very pleased with the recently installed LED lighting. It is beautiful and warm lighting which will provide us with a nice energy saving. The lanes are beautifully lit, and yet the environment remains really dark. JEL Products is a nice company with friendly staff , it's a pleasure to work with them!