Tennis field realised by: LI Sports
Tennis Field | LTV Almkerk
At LTV Almkerk LI Sports have replaced the old lighting with new and sustainable Dark Light fixtures. As a result, the club will save a lot of energy and the quality of the lighting is a lot better. LTV Almkerk is one of the first clubs in the world to opt for the revolutionary Dark Light fixture.
Project Summary:
This project consists of four tennis fields. Two playing fields have been arranged per court
Tennisfield: KNLTB Class II for official matches
The new Dark Light fixture is expected to save the club half of its energy bill. On an annual basis, this can rise to an amount of no less than € 1,200! The investment was realized from our own resources and with the help of the BOSA subsidy. With this subsidy you as an association get 30% of the investment back.
Luminaires used:
8x Dark Licht – 1200W | Industrial
Total amount of kW used: 9,6kW (8x1200W)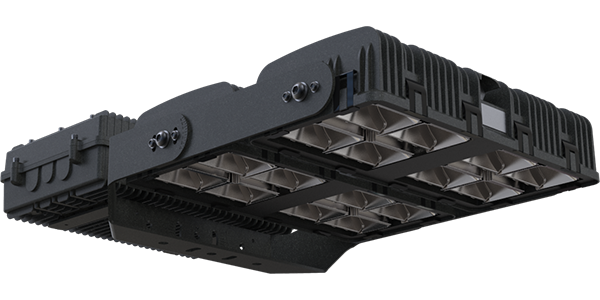 8x Dark Licht
1200W | Industrial
Dark Licht Luminaires
The Dark Light fixture is unique due to the patented reflector technology, which means that all the light reaches the field and light nuisance is a thing of the past. That is why this luminaire is the ideal solution for sports facilities located in urban areas. There is no single fixture that solves the problem of light pollution without compromising the quality of the field lighting.
After installing the new Dark Light fixtures, all members can play tennis under perfect and sustainable lighting. And due to the unique reflector technology, there is no light nuisance, which is pleasant for the neighborhood and the flora and fauna in the area.